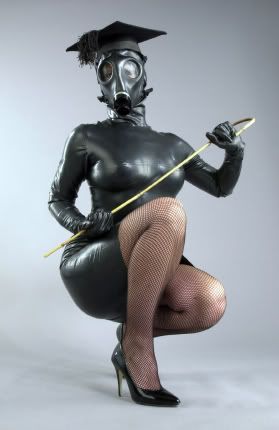 When I was 21 and travelling across Ireland, I made my way to the town of Doolin on the West coast where I checked in to a hostel and there I met an Aussie girl. She had been travelling solo for two years, trading gourmet dinners for cans of sardines and Saltines; a wardrobe full of designer jeans for two changes of plain, comfortable travel garb; and prestige for bar jobs and summer teaching gigs. But she got to go down to the shore at sunset and stare at the green Cliffs of Moher and toss stones into the sea. She got to read
Down and Out in London and Paris
in, well, London and Paris, her hangovers came from too much whisky at Sol discotheque in Madrid and were well worth their trouble, and she wiped the sweat from her brow at the Acropolis in summer.
We sat on that old wooden picnic table and smoked and talked. The hours passed and a cup of tea turned to a bottle of wine and turned to two, and I ate up every story she told. She made me wish I had the balls to give up a conventional life filled with stupid stuff that gets old for a life filled with memories that never need to be mended, never accumulate dust.
I wish I had kept in touch with her just to know if she had a blog today so that I could read it, even if she had gone on to live an ordinary life. Because there are some people who just know how to tell a story, and there are others
who just don't
, despite having a life less ordinary.
Travel With A Couple is a decently written blog by an Indian couple who are travelling across their country, which sounds promising enough.
But my first problem with today's blogger is that s(he) uses the first person plural, "we" when s(he) writes, refering to both self and spouse. I feel like I'm reading the blog of incestuous Siamese twins. If you wipe your own ass (and I suspect you do or at least you do the water jug and left hand deal thingy that I've heard about) you should be posting in first person singular so your readers can get a feel for your individual personalities. Otherwise you're just this blob of a conglomerated human.
Secondly, I hate the fact that the full posts do not appear in my reader, which means I have to take my mouse and click on the fucking blog on the off chance that I might want to continue reading. Waiting for a page load equals work. So basically I don't even know you and you're already asking me to help you move and pick you up from the airport. For bloggers to get away with this demanding behavior, they better be prepared to blow their readers' minds with some attention-grabbing introduction, like maybe a paragraph about having a threesome on the back of the bus on the way to Bangalore or something, not this PBS-on-codeine shit:
"The Great Indian Bustard didn't reveal itself to us. But our birding experience at Nannaj Bird Sanctuary wasn't disappointing. We spotted many other birds (don't ask for names, though we went there armed with A Field Guide to the Birds of India) and as a bonus, saw two wolves chasing blackbucks. Nannaj Bird Sanctuary, officially called [...]"
Fasten your fucking seatbelts because we're going to a bird sanctuary with a bird book. Jesus Christ, could your intros possibly turn me off anymore? Even if I were into birds, I would already want to brass knuckle your collective nuptial bindi to beat the ho-hum out of you.
Now, don't get me wrong, this blog is probably a wet dream for anyone who happens to be travelling around India, especially if they get turned on by
tiresome
geographical data
and
abstracts
on the
local
fauna
. If, however, you are not, get ready to not give a shit.
The Couple, my advice to you is to move beyond the
travel
book
writing forte
and start thinking about readers like me that are just living our sell-out lives at 9 to 5 jobs with errands to run and dinner to make, that need more than you're giving. Don't you see that the experiences you get to draw from provide limitless possibilities and your pigeonholing yourself into
factual reports
?
I want to know what you saw from the train that reminded you of your childhood playmate. I want to know about the fragrance in the restaurant that made you think of your mother today. I want to know about the guy with the flaring nostrils that stared at you on the train whose poverty made you uncomfortable. I want to be in the room with you while you two have a fight under a leaky air conditioner.
I want to know this: what does your soul say when you travel?
Until you start answering that, you get a