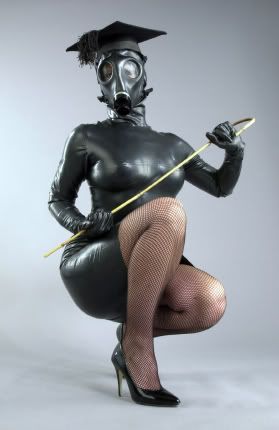 Dear
Ms. Adarkcomedycalledlife
,
Thank you for your interest in the position available for New Blogger In My Reader. I am pleased to inform you that we have finally had the chance to consider your application and I do apologize for the delay, but we have been absolutely inundated with applications for this post. Furthermore, as you may know, school funds have been recently cut and, with the teacher layoffs and the cutbacks and all, well, I've fallen a little behind despite all the overtime I'm pulling, knee deep in copyright infringement, xeroxing workbooks 'til the wee hours.
You may be aware that the New Blogger In My Reader position is highly sought after, considering that I am one busy ass motherfucker that doesn't have time to read
things that put me to sleep
and there are literally millions of applicants to consider. To be quite frank, while you possess many
positive skills and traits
, I just don't think you're a suitable fit for the position. But in all fairness, I'm willing to keep your resume in the applicant pool for other positions if I can get some clarification on the lingering doubts I have regarding your, uh, material:
Why?
Why?
Why?
Why?
Why?
Come on now,
focus
.
Why the fuck?
Let me pose another question for you to percolate over: Do you find that when you are reading those books you are always
tiresomely blogging about
that the authors give page after page of
mind-numbing lists
where the reader is
required to piece together the tattered scraps of an almost-narrative
because the author is too lazy to do it for them? Do you think you would want to read a book like that? I didn't think so.
Regarding your blog title, how severe do you think my funny bone blue balls were upon realization that your blog does not actually contain one smidgeon of dark humor? You showed up for the interview at least looking like you'd showered, a neat enough sidebar without overwidgetification, and you weren't wearing a pink polka dot suit or anything. I had such hopes that this would go well, but then why did you have to go and open your
suck hole
?
For the purpose of brevity and to not overwhelm you with too many questions to reflect on, I have one remaining issue that needs clarifying: What in the hell is the point of
continuously blogging
about blogging
? If blogging is really all you think about, why not consider focusing on the actual writing and storytelling aspect so that your blog will grow its own wings and not need you whimpering in the background about the tedium of the activity of blogging itself which no doubt dizzies your readers in a circular cycle of redundant redundancy? Hint: endless
meme-type posts
where you tag a bunch of people is not storytelling, it's lazy ass blogging. And well, given the workload, I just don't think I can add a lazy blogger to my team at this time.
While you're thinking these things through, I will give you an initial score so you can know how you fared for this particular position and more or less where you stand with our firm. But I hope you do not get discouraged and are willing to consider other positions that may become available in the near future such as Rambling Lady On My Street Corner or Forgettable Person At The Bus Stop.
Otherwise, best of luck with your continued search for a position in people's readers.
Yours sincerely,
MadameB
Director of the Hiring Committee for My Fucking Reader