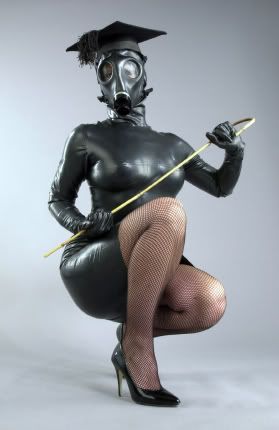 Welcome back to the School of Pain where bloggers come to beg for beatings for reasons I still do not fully understand. I hope it is to learn. Really, I do.
Here are this week's pain-loving pupils:
Scary Mommy
- "My honest take on motherhood. (Oh, yes, another mommy blog)."
Even Idiots Order Pizza
- "Everyone has encountered an obnoxious person at a restaurant, a grocery store, the mall, etc., harassing an employee. Here is a place to tell the stories of that outrageous customer from the other side of the counter."
The Daddy Files
- "I describe in detail my son's poop (because I'm obsessed with feces) and I once had to manually pump my wife's breast during a car ride because her tatas were leaking."
An Addict In My Son's Bedroom
- "This a chronicle of a parents journey with an addicted son that has been using for 6 years."
Anyone want to warm these bloggers up with a pre-hazing? My mental red pen is already making stabbing motions.