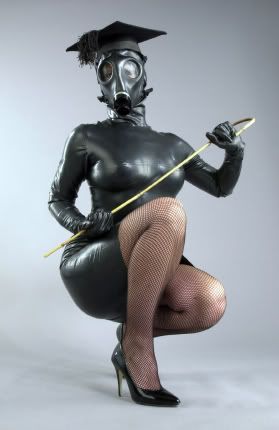 I used to date this guy in high school whose parents were total AA freaks. They lived it, they breathed it, and they definitely needed it as surely as they needed gravity, or the universe was going to implode. Their AA buddies filled the table at Christmas and Thanksgiving and perpetual diatribes were recited about how they were still alcoholics even though they hadn't touched a drink in 8000 days. It all seemed very confusing and pessimistic to me.
Well, my boyfriend thought it would be a great idea for prom to get his hands on a bottle of bubbly to celebrate the occasion – that romantic little underage devil. His father found his poison in the boot of his car and off to the AA meeting he trotted with his "alcoholic" son in tow kicking and screaming. When it came time to stand up and tell his story, he truthfully said he was there because his father had found an unopened bottle of champagne in his car that he had been reserving for prom night. To my knowledge, despite this humiliating event, this guy did not go on to be an alcoholic, but I think he did lose a lot of respect for his father.
When I first got started on
An Addict In My Son's Bedroom
, I had to scroll back up to the top and do a double take on that picture to make sure it wasn't ole Bill and Connie terrorizing yet another of their progeny by projecting their own controlling obsessions onto a normal, albeit slightly substance-curious young man.
But as I continued to read, I thought, "Holy Shitstorms. Mom, quick, shackle down the boy's legs. Dad, grab his arms. I'll just saw off his fingers and ears so he can't call his drug dealer anymore."
This is not the blog of misguided obsessive parents. This is the blog of two crushed and desperate yet hopeful and persevering and especially loving parents of an addict with all of the confusion and ups and downs of optimism contrasted by let downs that the vomit-inducing rollercoaster ride has held for them.
Truthfully, Askers, the writing itself has been peed all over in grammar and punctuation mistakes and there are incomplete sentences bespangling almost every single post which are like flashing red no-vacancy lights in the middle of the peaceful desert that distract the ever living rattlesnake piss out of me.
But my question is, Mom and Dad, do you really care?
You Askers may be shocked to hear this coming from me, but I do believe there is a place in the blogosphere for mere support groups, the kind in church basements where everyone and their half-literate twitchy-eyed step-uncle are welcome to tell their cockeyed tales of survival. At the end everyone gets a hug and a cookie just for breathing. But most of the people that show up for that kind of gig don't come around here and ask for my opinion on how they expressed themselves and on the fucked up outfit they're wearing.
But, since you asked, Mom and Dad, I'll tell you that I - as someone who does not need this particular support group - don't feel like sitting there on one of those uncomfortable folding chairs sipping instant coffee out of a styrofoam cup with the powdery cream shit in it listening to your
meatless
updates
on
how things are going
and hearing you yap about your
woodworking
during the breaks, while staring at your template that I want to punch the boring out of, all the while trying to figure out if it's Mom or Dad whose actually talking to me.
However, I will gladly stick around despite not really belonging there, or caring for your outfit, if you give me the
heart
and soul and
self-reflection
and
real depth
that I know you've got in you. No one is born with the skill of writing, Mom and Dad. But you know what? You weren't born with the skill to make
this
either and you managed to do it with chisels or whatever. As I'm sure you are discovering, you have to hone your ability to be effective through writing, it requires carefully forging your thoughts, brainstorming on ways to transmit feeling through prose via verbal experimentation. Rather than just saying "I'm disappointed", an effective writer finds a way to make the reader feel the disappointment without ever saying that word. Rather than saying "Here's a list of advice", an effective writer transmits the advice by brutally and intimately acquainting the reader with failures and successes. Sometimes you
really get that
. A lot of the time you get it. But sometimes
you don't
.
A great blog doesn't just require something to talk about – you clearly have that part covered, and that is something that I as a blogger struggle with. A great blog requires a shit ton of time-consuming drafts, zillions of scratched out words and paragraphs, and an assload of extremely tedious re-reading and editing, and yes, the use of a dictionary and thesaurus. This all sounds like a real drag and is probably unnecessary if all you want is support and community and self-reflection. But you would be surprised at how through the self-editing process, you can experience a thrill in discovering that unexpected words - those tiny seemingly insignificant units in a language - can testify to how you feel better than you ever imagined. You begin to scrutinize under a microscope how those words match up with all the turmoil and joy and ambiguity inside and in doing so you force yourself to go deeper and deeper into the core of what it is you want to share with the world. And this, Mom and Dad, is in itself an intense process of self-discovery and one that can create some of the strongest bonds of supportive community possible.
For the most part, you already know all this. But for the times that you forget it, you get a post-fart hug and a stale cookie:
But for the times that you get it and for making me care about Alex, you get some stars.
I dare you to earn more though.