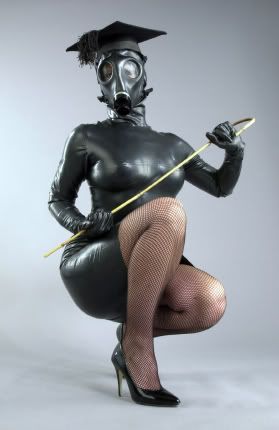 Imagine a friend wants to meet you for coffee because she wants to have a serious talk with you. Your curiosity is piqued and you await your friend eagerly at a coffee shop, wondering what on earth is going on in her life that she wants to tell you about. She walks in, sits down and proceeds to tell you what is on her mind:
"I wanted to meet with you today for coffee to have a talk. So I am going to sip my coffee now and then now I'm setting it down. Now, what I'm doing right now is I'm opening my mouth and closing it in an organized way that I learned by watching others when I was a child and there is this sound that comes out of varying acoustical properties. My mouth opens and closes and what I'm doing is I'm
vocalizing
, see. It's really quite something. By moving my mouth and folding and clicking my tongue, I'm essentially creating all these sounds and my teeth are involved somehow. Those sounds that you hear are these speech things I'm making which you then comprehend and these are words and with said words I make sentences that have meaning and it's all very syntactical. My goal at this point is to say ten more words. Do you think I can manage? Do you want to bet that I can say ten more words after this? Did you notice how I raised the intonation at the end of the last sentence? So you see, this was the important thing I wanted to talk to you about and so that's why I decided to ask you to meet me for a coffee."
How can you possibly respond to this person?
You see, this is exactly what it's like to read someone's blog when they constantly blog about blogging: what they thought about posting, how they feel about what they decided to post, what they are doing to generate traffic, the contests they are thinking of doing, how many followers they have, how many followers they hope to have by the end of the year, what they read about in their book about blogging, when their two month blogging anniversary is, conversations they've had with others about blogging, reflections on how certain followers have found their blog, ideas about blogging that they got by twittering and on facebook, etc., etc., etc.
I can't do it. It gives me a splitting headache and it confuses me because it makes me feel like space itself has curled inward and all I am is a person staring into a mirror of redundancy and I no longer know if I am really standing here at all or if I'm just one more of the reflective images and it's all infinity forever and ever collapsing around on itself and suddenly I live in a world where painters paint paintings of themselves painting paintings of themselves painting paintings and people are only allowed to talk about talking and books only contain essays on how to write books and shows are always about shows(*) and everything is a double helical shaped hermeneutical circle that devours itself in nothingness and the universe is all just reflections of reflections and copies of copies and I begin to feel immensely uncomfortable and begin to doubt that there's any point to any of it EVER. This philosophically FUCKS with me, because I'm not a nihilist. Or maybe I am. I don't know, but dammit, I don't want to be one.
Carmen
, you're a well read film buff with a great sense of humor and I know you have a million real stories to tell that are funny and heart warming and heartbreaking and inspirational and thought provoking and that could pull readers to you like a magnet if you wanted. But you aren't telling those stories because you have not stopped talking about talking long enough to actually say anything at all. I could not to weed through the blogging about blogging to find the stuff that comes from the heart that was not wrapped in bloggerwocky. And I really desperately want to see that heart that I know you have. I want to know what it was about the baby and the dog that you sat near in church that made you happy. I do not care what it is like, as a 40 something diagnosed schizophrenic named Carmen, to experience facebook, twitter, and blogging and I really don't think anyone does. I am, however, dying to know what it is like, as a 40 something diagnosed schizophrenic named Carmen to experience life, in the world where painters paint paintings of flowers and windmills and dogs, and people write books about pirates and aliens and secret societies, and people talk about sex and food and rollercoasters. YOU HAVE SOMETHING TO SAY, CARMEN, THAT IS WHY YOU WERE DRAWN TO BLOGGING IN THE FIRST PLACE.
My advice is: stop blogging about blogging. COMPLETELY. I realize that eliminating all of the blog talk would leave you with the problem of having to figure out what to fill the gap with (Welcome to my world of posting less frequently than I want to. Of course, to embrace this, you have to fully give up on obsessing about followers, how many comments you get, traffic, etc. and just blog
when you have something interesting to write about
). While you're eliminating, go ahead and shave off the part that is completely uninteresting to anyone, including people who know you personally (advice which you've already read about in blogging books, i.e. not to blog on what you had for lunch). Then eliminate information that could be interesting ONLY to people that know you personally (unless you only want to blog for those people, in which case, have at it. But since you submitted here, I assume you want a take on what the random blogger would be looking for). You are now left with what could be a pile of shiny gold, or it could be a pile of bland white rice and people will either connect with it or they won't, but whatever it is, it will be authentic and it will be all you and will hold intrinsic value just because of that. The truth is, I cannot even speculate on what that kind of content would be like or is, because I never found it on your blog. If it's there and I missed it, it's because I gave up before I found it, which I can only believe would be what a typical random reader would do.
Focus now on real content, real you from the heart, then resubmit your blog in a few months so that we can at least review what is really you. For now I can't do this review, that's why I haven't even linked to anything. And I can't give you a rating either, because none of them are appropriate.
But i will show you a little inspirational poster I like to look at whenever I'm tempted to blog about blogging.


(*) Seinfeld managed to pull this off. But you know, it was Seinfeld.